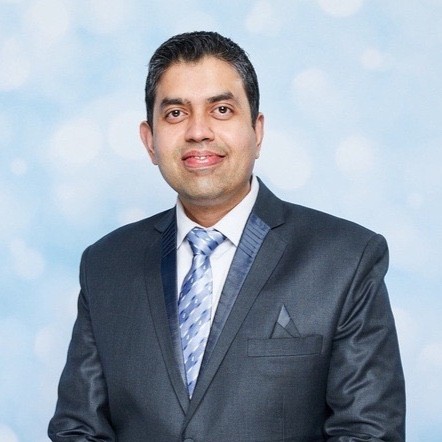 Apurva Talsania
Expert in Retail, Investment, Business & Commercial
-Working as Commercial Manager in One of the top 5 Big Banks, Apurva has an overall 20+ years of experience in Canadian Financial Industry.  

-Apurva has successfully completed several roles starting from Customer Service Roles, Technology Expert, Banking Advisor to Branch Manager in various Financial Institutions.

-During his Career Journey, he has recieved numerous awards/accolades which includes Banking Advisor – Gold Award Winner, Business Advisor – Gold Award Winner. As a Branch Manager , he was Best Client Service Winner in GTA (as per Client Satisfaction Survey Score)

– He was himself a newcomer to Canada 15 yrs ago and thus, he is well aware of all the challenges an Immigrant goes through in terms of Career Search

– Apurva has proficiency in Canadian Commercial & Personal Banking, possess skills in Leadership, People Management, Technology, Fintech and Digital Cash Management

-He is a strong believer of "Pay it Forward Approach" and so,  He is Our Chief Mentor and serving community for over 10 years.
-Working as a Senior Manager Financial Crime Program Effectiveness in One of the top 5 Big Banks, Ruzaan  currently manages a team of Anti Money Laundering Investigators.
-Ruzaan serves on the Executive Board for Association for Certified Financial Crime Specialists as Director for Toronto Chapter (ACFCS)
– In his 12+ years of Banking experience, he has earned 15+(any one) awards/accolades which includes recognition as AML Professional of the Month Award from Association for Certified Anti-Money Lanudering Specialists(ACAMS) in May'2020
– He is a Certified Anti-Money Laundering Specialist (CAMS), CFCS, Financial Intelligence Unit(FIS) and holds a Financial Compliance Administration degree. He has completed course on Understanding Terrorism and Terror Threat from University of Maryland.
– He started his career as a Call Center Representative to an International Student and currently at a Leadership Position. He is Founder of AML Enthusiasts and Our Chief Mentor.
-He is passionate in providing training to newcomers, students and foreign professionals to get their foot in the door. He is an active mentor with Toronto Region Immigrant Employment Council(TRIEC) and Access Employment.
– Ruzaan has working exposure in Transaction Monitoring, Enhanced Due Diligence, Correspondent Banking,Demarket, Corporate Banking, Name Screening, Triage, Complex Case Investigations and Sanctions.